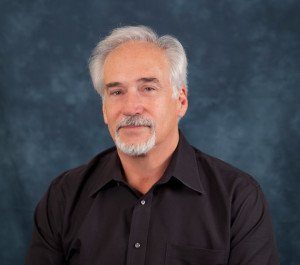 My professional career has included management/leadership positions in larger companies followed by the founding, managing and eventual sale of a profitable employment services company. I have been married for over 40 years and have two grown children and two grandchildren. My goal is to utilize my considerable life experience, along with a graduate degree in Marriage and Family Therapy from Chapman University, to assist individuals, couples, and families in finding their way as they navigate their own life course.
My counseling experience includes work at the Frances Smith Center for Individual and Family Therapy.  Located on the campus of Chapman University, this sliding-scale, outpatient community mental health clinic provides assessment, diagnosis and treatment of individuals, couples and families dealing with mental health issues and life challenges.  My work continued as a therapist for the Institute for Advanced Studies, a nonprofit agency providing mental health services to disadvantaged individuals, couples and families struggling with mental health challenges.
Most recently, while at The Counseling Center and Yorba Linda Counseling, I have provided therapy in a private practice setting. My specialty focus areas include substance abuse recovery, difficulties in relationships, job search/career transition, family dynamics, and dealing with addictions.
I have also served as a board member for F.A.C.E.S. Family Assessment Counseling and Education Services. In this role I provided direction and oversight for a sliding scale outpatient community mental health clinic that provides family preservation and intervention services to those in need.
Prior to my counseling work I served as the founder and President of Top Line Staffing. This employment service provider specialized in temporary, temp to perm and long term assignment staffing opportunities. I grew the business from a start-up to a three office, $25 million a year enterprise and successfully negotiated the sale of the company, thus allowing me the opportunity to pursue my calling as a therapist.
My practical life experience, coupled with an advanced degree in the field of Marriage and Family Therapy and hands on counseling experience, provides a unique and balanced perspective that allows me to relate to virtually any life circumstance, providing safe and gentle support and the type of navigational aid that any traveler through life demands of a good compass. I look forward to working with you as your journey continues.