---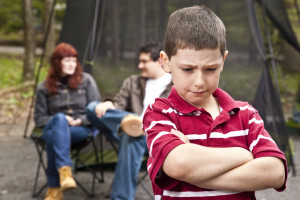 Does your home no longer feel like a warm and safe space because of ongoing tension and conflict within your family? Do you often fight with your partner about how to raise your children or run your home? Do you have a rebellious child who creates constant conflict and causes you and your partner to feel like bad parents? Perhaps you and your partner are getting a divorce and your children are suddenly acting out or isolating themselves. Or maybe, you and your partner have already divorced and you're struggling to rebuild your relationships with your children. Has your family suffered a loss? Do you feel like grief is pulling your family members apart? Do you wish your family could reestablish a solid foundation of love and find the positive direction needed to confidently move forward with a happy, healthy family life?
Whether the issues affecting your family are an ongoing problem or if recent events have triggered negativity, tension within your family can make you feel hopeless and even unwelcome in your own home. You may wake up in the morning worrying about getting in verbal arguments with your partner or immediately bumping up against parenting problems. Throughout the day, you may worry about the state of your relationship with your child. At work, you may feel unorganized and mentally caught up in the troubles at home rather than focused on the tasks at hand. And while worried, you may want to stay late at work just to delay returning to a stressful home. In the evening, you and your family members may argue about everything from parenting decisions to broken agreements to incomplete homework, eventually causing you to avoid one another. If you and your partner are getting a divorce, you may worry about maintaining a healthy family system for your children. If your family has suffered a recent loss, you may often wonder how you all can get back on track and find happiness once again.
Family Troubles Are Very Common
---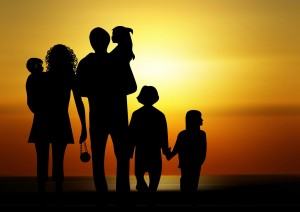 Tension can quickly arise in a household, even between the ones we love most. In modern society, families are faced with many obstacles that contribute to poor relationships between members. The overuse of technology takes away from necessary family bonding time. In addition, the prevalence of social media often results in individuals comparing other families to their own. Parents may doubt their parenting strategies when they compare their children to "ideal" children in other families. Major life events such as a divorce or death in the family can shake your family's foundation and make problems even worse.
Rebuild Healthy Relationships In Your Home With Family Counseling
---
During safe and compassionate family counseling sessions, I will work with you and your family to determine key triggers to your tension. As we build trust as a group, I can help your family identify areas for improvement and implement strategies that promote positive daily communication.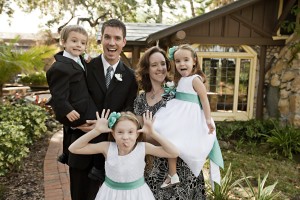 After we examine some of the major triggers to your family's conflict, I will tailor-create strategies and tools to help you and your family effectively listen and communicate with one another. We may begin by setting fair expectations for each family member. Constructing fundamental responsibilities can help your family work together and decrease daily arguments.
I'll also encourage you to set aside at least a few hours each week for family time. In our family counseling sessions, I can help you and your family develop a positive routine for spending enjoyable time together. Whether it is a family outing or a weekly game night, this bonding time can help you unwind and communicate openly with one another.
Family counseling can also guide you through tough parenting moments. It is not uncommon for parents to argue with each other about their parenting strategies, especially when their child has been acting out more and more often. You, your partner and I can all work together to find common ground on big parenting decisions. With your extensive knowledge of your child's behavior and history, along with my expertise in child development, we can peacefully resolve the conflict between you, your partner and your child.
If you and your partner have started the divorce process or have already gotten a divorce, your family may be suffering the consequences of a broken household. In family counseling sessions, we can create a plan to ensure that you and your partner's relationship with your children stays healthy and positive.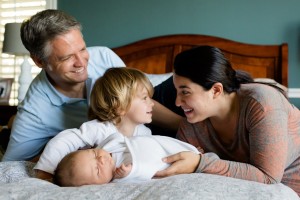 Family counseling sessions can also help you and your family come together after a recent loss. Often, the impact of grief on a family can be profoundly painful. Depending on your specific situation, we will come up with a plan in which you can rely on one another for support and guidance.
I have been through many phases of life, and I know the importance of a strong family bond. Although you may feel discouraged now, you and your family can reconnect. There is always help and hope. With support and guidance, you and your family can begin communicating effectively and start building a loving and respectful home together.
I believe my family could benefit from family counseling sessions, but I have a few questions and concerns…
---
The cost of family counseling seems high for me. Will the benefits outweigh the costs?
Therapy is an investment in your family's well-being. In addition to the clear benefits to your home life, family counseling can also help you and your partner improve your work life and your children's performance at school. Furthermore, hesitating to attend family counseling sessions now may end up costing your family more pain and money spent on future counseling. The sooner you seek help to improve your family relationships, the better your chances are for fast, effective relief.
That said, during a free 15-minute phone consultation, you will have the opportunity to discuss your family's needs. I offer a sliding scale fee for families that cannot afford the normal fee.
My family has a busy schedule. Will we be able to find time for family counseling?
I offer a flexible schedule. We can all work together to find an ideal time to meet for counseling sessions. Even after you complete family counseling sessions, it is important to make time to be together as a family. In the long run, scheduled family time will improve the strength of your family relationships.
I am worried about what others will think of our family if we attend counseling sessions.
Our family counseling sessions are 100 percent confidential. That said, if you decide to tell friends or extended family members that your family is attending counseling sessions, chances are they will be proud that you are taking the courageous step to ensure the well-being of your family.
---
Strengthen Your Family Bond With Family Counseling
If you and your family are ready to live a peaceful, loving and respectful life together, I invite you to contact me for a free consultation to discuss your specific needs and how family counseling can help you.